July 25, 2022
Introducing the Fancy Script Gold Jewelry Nameplate Necklace – a must-have for any fashion-savvy bargain hunter!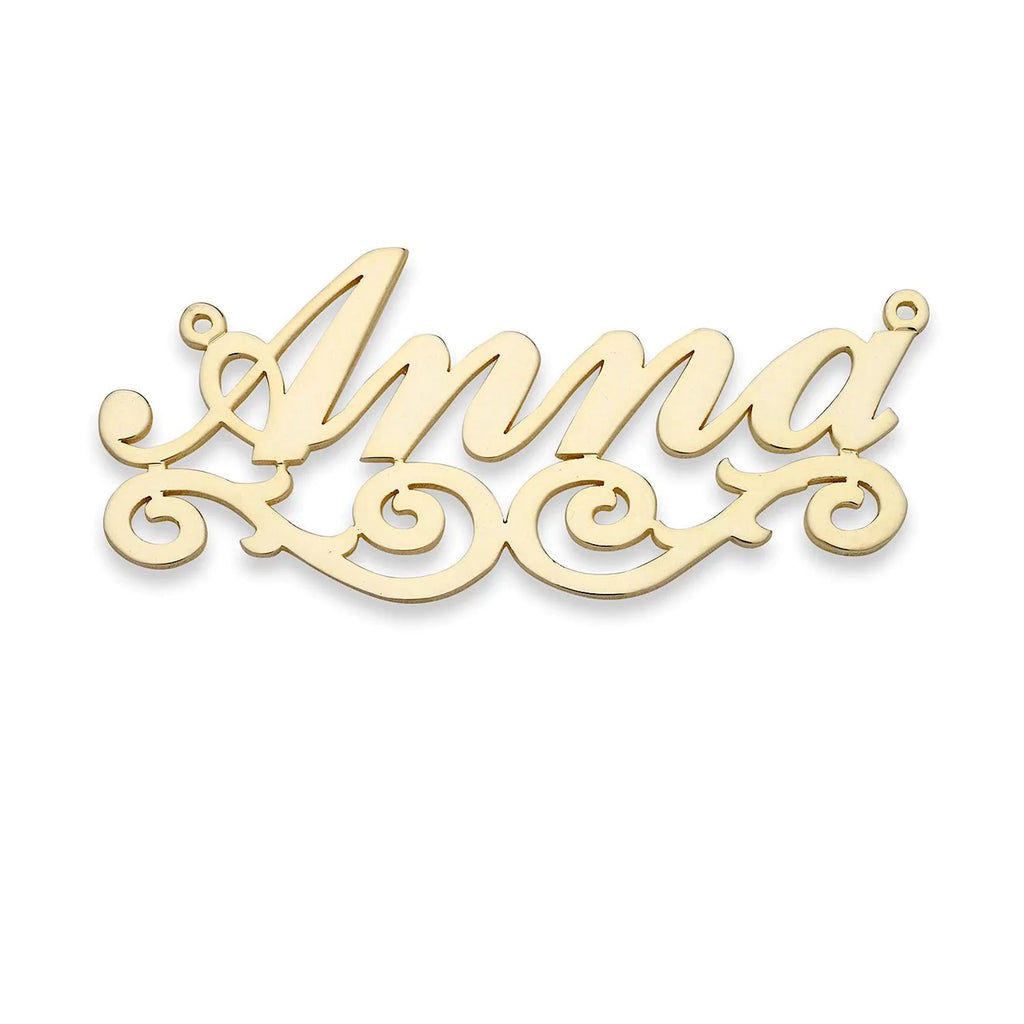 If you're looking to buy gold jewelry, you'll likely be on the hunt for quality and affordability – and that's where Bargain Bazaar Jewelers comes in! We have been since 2010 and have sold over 10,000 pieces of beautiful high-quality jewelry to our satisfied customers worldwide. Check out this Fancy Script Gold Jewelry Nameplate Necklace, one of our best sellers! Get yours now before we sell out!
What I love about it
The necklace is dainty and elegant, with a touch of whimsy. It's perfect for layering or wearing on its own. The gold script is eye-catching and unique, and the nameplate adds a personal touch. Best of all, it's a great value at only $240! Not sure what to get your mom this Mother's Day? She'll love it as much as you do.
Why you should buy it
The Fancy Script Gold Jewelry Nameplate Necklace is a beautiful and unique piece that is sure to turn heads. It's also very versatile, as it can be dressed up or down depending on the occasion. Bargain Bazaar Jewelers is known for their great selection of affordable jewelry, so you can be sure you're getting a great deal on this necklace. Plus, with every purchase, you'll be supporting a small business!
Three things to know before buying
The Fancy Script Gold Jewelry Nameplate Necklace is a great way to add a touch of luxury to your look without spending a lot of money.
The necklace is made of high-quality materials and is very well made.
The necklace is also very versatile and can be worn with many different outfits. 
Contact us if you have any questions
Our friendly and knowledgeable staff is always happy to answer any questions you may have. Contact us today and we'll be more than happy to help you find the perfect piece of jewelry for your collection! With our amazing selection, Bargain Bazaar Jewelers has what you're looking for at prices that can't be beat. We have many years of experience in our field and would love to work with you so please contact us with any questions or inquiries!